A busy, but fun weekend!
For starters, 99.7 CYK welcomed The Cadillac Three to The Jefferson Theater Friday night.  It was great catching up with the guys who opened up for Luke Bryan at John Paul Jones Arena just over a month ago.  It was certainly a 'say you saw them when moment' because I do believe these guys will get bigger and more popular soon.  I always say you have to take advantage of these kind of concerts, because you never know when they'll become the next Chris Stapleton or Taylor Swift (I've seen both of these performers in much smaller venues before they headlined area/stadium filled shows)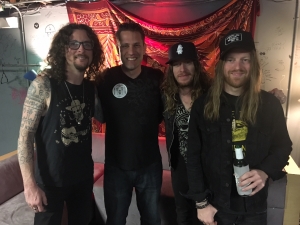 Before attending my Girlfriend's daughter's birthday party on Saturday (by the way, Toys R Us clearance prices for the WIN!!) Charlotte and I did our routine walk beside the Rivanna River.  I say 'routine' loosely, because every long walk with my little best friend is an adventure.  Miraculously, she actually sat and watched the river with me.  She's usually sniffing EVERYWHERE and refuses to stop walking.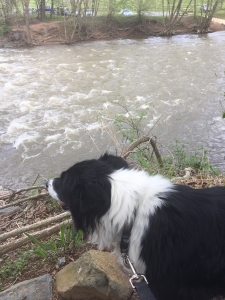 Later that night, I headed to Greene County for a bonfire.  It was prom night and my buddy's neighbor also had a bonfire in their backyard, along with a strobe light, and various colors shining in the backyard.  It looked like a pretty kicking party, except NOBODY was there. Not a single person was standing in that backyard.  I looked at this scene with confusion, sipped my Sailor Jerry's, looked at the fire in front of me, and let out a 'yeah buddy'.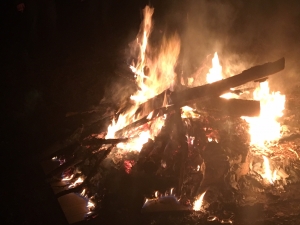 On Sunday, I woke up and went to Church at The Point in Charlottesville.  Surely my Pastor smells bonfire on me when he gives me a handshake and hug (almost every Sunday).  Later, I went to brunch before I saw Avengers:  Infinity War.  One Bloody Mary is all it takes for my stomach to be an absolute wreck.  I decided to go for it, and alas, no problems while I watched SIXTY-FOUR Superheroes on the big screen.  If you haven't seen the movie, I won't spoil anything for you.  (Except for my pants.  My jeans was def spoiled after watching a few scenes.  Lots of shockers.  That's it, I'm not going to tell you anything else. I'm certain it wasn't the bloody mary)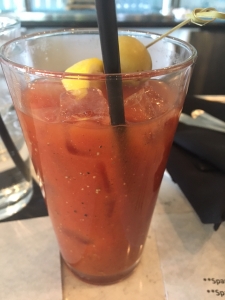 How was your weekend? Feel free to post your pictures and stories on our Facebook fan page!